November 2003 Issue

Student Study Skills Tips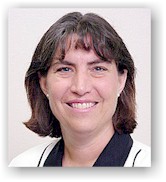 By Robin York, Chemeketa Community College
Email: yorr@exchange.chemeketa.edu
Positive Reflections!
Take a moment to reflect on what changes you might experience this term. Successful people and successful students know how to deal with change. These students know that change brings positive effects.

So, don't develop a mind-set that can impede change and thwart growth. The negative mind-set is dangerous because it robs you of happiness, growth, opportunity and fulfillment of your goals. Here are some of the feelings I am referring to:

• "Place it on someone else's shoulders" condition
• Apathy
• Closed-mindedness
• Loss of motivation
• Fear of taking chances
• Groundless worry

If you learn to be cautious of these negative approaches, you will start viewing change as wonderful occurrence.
*~*~*~*~*~*~*~*~*