November 2002 Issue

MS Word Tip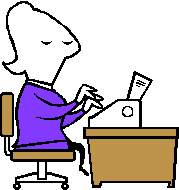 Highlighting Paragraphs
You can quickly add catchy highlight to your MS Word documents by using text boxes and shadows. Here is how:


Select the paragraph you want to highlight.

Click on "Format" in Word's menu then click on "Borders and shading ..."

Click on the "Borders" tab.

Select the "Box" option.

Select a color.

Select "Text" from the Apply to: box

Click on the "Shading" tab.

Select one of the fill colors by clicking on it (e.g. Gray-15%).

Click "OK"
Your highlighted text will look like this:


*~*~*~*~*~*~*~*~*
Questions or comments? Discuss this tip with the author or with other readers by clicking here.
*~*~*~*~*~*~*~*~*
Do you have a Microsoft Word tip you want to share? E-mail lcn@LearningAssisntace.com.