March 2004 Issue

Student Study Skills Tips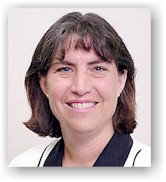 By Robin York, Chemeketa Community College
Email: yorr@exchange.chemeketa.edu
Steps for Using Index Cards for New Vocabulary
Preparation


Buy 100 3x5 cards. Use a three-hole punch in the upper left hand corner of each card. Then, purchase a 2"-3" key ring to hold the cards together. Each card must be slipped onto the ring and then you will have an easy to study, easy to carry and easy to retrieve review cards for the study of terminology.


Learning Vocabulary

First, realize that there are many new terms to learn in most college courses.

Second, the best way to learn terminology is to look at it for short periods of time. However, you must look at the words daily.

Third, place a single word part or term on one side of your card and all the examples, definitions and cross-references on the back.


*~*~*~*~*~*~*~*~*