September 2002 Issue

Book Review
By Roseanna Almaee, Director Darton College Writing Center
Email: almaeer@darton.edu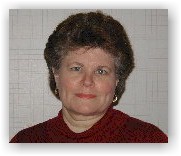 Book: How to be a Successful Online Student (2001) Author: Sara Dulaney Gilbert Publisher: McGraw-Hill Pages: 265. Price: $14.49 to $16.95. Order: Barnes & Noble.com or Amazon.com
Learning Online: Can You Say "Misconception"?
If you are looking for something that a student would find easy to read and practical, Ms. Gilbert's book is just that. The book is well organized, easy to read and understand, and has wide margins for notes. There are four excellent appendices that give further resources for distance education, a glossary, and more. She has arranged important information with a variety of graphic organizers such as bullets, boxes, varied font sizes and styles, and a selection of specific markers that bring the reader's attention to important pieces of information. This book would make a wonderful textbook for a school orientation class, for use in a study strategies class, or for an online class – especially where students may be online for the first time.
Gilbert introduces the reader to definitions of online learning, and we see immediately that the concept is far from being defined. From there she gives us a brief historical summary of the development of online learning in colleges and universities in the last few years, and the growth figures are startling. Then she talks briefly about the different types of distance learning and providers.
Her next chapter is especially important for the new online student. She asks the reader to evaluate what class he is looking for, why he wants to take it online, and if he is the kind of person who can learn in this manner, and does he have the skills necessary to be successful? This is the heart of the book – there are many misconceptions concerning online learning – the largest of which is that it is easy. The key to being an online student – besides computer literacy - is flexibility and organization. She takes the reader through several self-inventories concerning time management, scheduling, and more. These are excellent in helping the student realize the amount of time and discipline required for distance education.
Many who read Gilbert's book will be tempted to skip to chapters five through fifteen - being a successful online student. The chapters can stand alone, but the reader will miss vital information from her previous sections that can make a difference in understanding the symbols and notations being used. Also, many students may not be familiar with all the terminology related to online learning, and these terms are introduced largely in the beginning chapters and then referenced again in the glossary.
The book also has several implications for instructors of online classes. I especially liked her section on "What makes a good distance teacher?" Just as not all students learn the same, so not all teachers instruct the same. Just as an online student needs flexibility, adaptability, and organization, so also does the online instructor. It is not enough for either the student or the teacher just to be "familiar" with technology, one must not be afraid of it or of persisting in the face of frustration to learn how to manage it. Gilbert warns instructors who may be considering teaching an online class that "it takes a lot of effort…because…it takes even more time than traditional preparation".
How to be a Successful Online Student would make a wonderful addition to any personal or learning center library.
*~*~*~*~*~*~*~*~*
Questions or comments? Discuss this article with the author or with other readers by clicking here.
*~*~*~*~*~*~*~*~*