March 2002 Issue

Student Study Skills Tips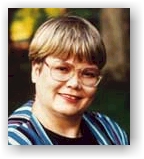 By Lucy MacDonald, Chemeketa Community College
Email: lucy@chemeketa.edu
WILL THIS BE ON THE TEST? WHAT'S ON THE TEST?
Anxious students want to know!
Yet, they already have the blueprint in front of them. It's so obvious that it's not obvious. It's called a syllabus. In the syllabus are the course objectives of what they will learn. Hence, what they need to study. Students need to go back and use the syllabus as a scaffold for studying for their exams. Here is the big picture, all they need to do is to fill in the details.
Sound simple? It is. It is a easy way to organize masses of material and to focus on What's on the test!
Lucy Tribble MacDonald, M.A.,M.A.
Oregon Technology Infusion Project (OTIP)
Project Coordinator

*~*~*~*~*~*~*~*~*