December 2002 Issue

WI 2002 is the last Winter Institute!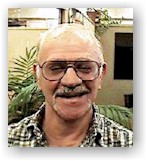 By Frank L. Christ
Email: flchris@mindspring.com 
Winter Institute 2003, the 24th institute in a series that was started by Martha Maxwell at UC Berkeley in the 1970's, is the final Winter Institute to be co-hosted by the University of Arizona and the Maricopa Community College District. It is moving to Albuquerque and becoming a Summer Institute in 2004 hosted by the University of New Mexico at Albuquerque with Dr. Susan Deese-Roberts as its site director. Look in LRNASST and LSCHE for further details.

The final Winter Institute, January 5-8, 2003 in Tucson, is a great opportunity for learning support center administrators and learning assistance staff to catch up with technology and its impact on higher education institutions and their faculty and students.
Some of the highlights of WI 2003 are listed below:
| | |
| --- | --- |
| | Tutoring Online with Dr. Johanna Dvorak, University of Wisconsin at Milwaukee |
| | Tutor Training Online with Dr. Stacy Hartman, ULC, University of Arizona |
| | Online Writing Programs & Services with Dr. Brad Hughes, University of Wisconsin at Madison |
| | Learning & Study Skills Support for Online Students with Frank Christ, University of Arizona and Grambling State University |
| | Learning & Study Skills in the Digital Age with Dr. Lucy MacDonald, Chemeketa College, OR |
A special session on learning assistance for science students led by Dr. Reed Mencke, ULC, University of Arizona, will highlight the university's preceptorship program which some observers have suggested is an alternative for research universities to Supplemental Instruction.
For participants wanting a hands-on workshop in web site design or learning assistance support for online students, two post-conference workshops are offered.

Registration is limited to 60 participants. A more detailed description of the Winter Institute and its special collegial philosophy can be viewed on LSCHE at http://www.pvc.maricopa.edu/~lsche On the LSCHE splash page, choose both "Next WI" and "Winter Institute Archives" for Institute details, history and philosophy of the Institutes, and an online registration form.
*~*~*~*~*~*~*~*~*
Questions or comments? Discuss this article with the author or with other readers by clicking here.
*~*~*~*~*~*~*~*~*