The Learning Center Newsletter
Monthly publication - July 2000 Issue
Sponsored by AccuTrack

*~*~*~*~*~*~*~*~*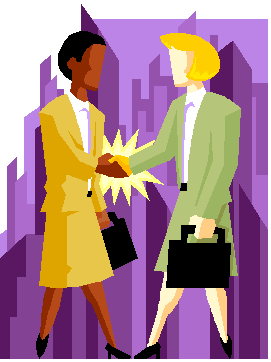 I would like to welcome you to the July issue of the Learning Center Newsletter. We hope you had a good Independence Day holiday and enjoying your summer.
We are happy to see the number of subscribers steadily increasing. Currently, we have close to 200 direct subscribers. In addition, there are many others who read the newsletter on the web. Since we have all previous issues archived on our web site, new visitors and subscribers will be reviewing older issues as well.
This newsletter was created for you, and we need your participation. Do you have something you want to share with your colleagues - perhaps some technique you use to help your students learn better? Do you find a certain resource useful - a good book that helped you provide a better service, a certain training session or conference, a periodical, or a web site? Is there a certain learning-assistance staff that you admire? Why don't you show him or her your appreciation by sending in a nomination for the Person of the Month corner?
While you're at it, let us know how you like the LCN. Are there any special subjects you like to see covered? How do you like the current format? Can you offer suggestions to improve the newsletter?
To send in your submission or comments, click here. We are looking forward to hearing from you.
*~*~*~*~*~*~*~*~*

Supplemental Instruction is an academic assistance program that increases student performance and retention. SI targets traditionally difficult academic courses with high rate of poor grades and withdrawals, and provides regularly scheduled, out-of-class, peer-facilitated sessions. Goals of SI include improving student grades in targeted difficult courses, reducing the attrition rate within those courses, and increasing the eventual graduation rates of students.

SI was created in 1973 by Dr. Deanna C. Martin at the University of Missouri, Kansas City . After a rigorous review process in 1981, the SI Program became one of the few postsecondary programs to be designated by the U.S. Department of Education as an Exemplary Educational Program.

There are four key persons involved in an SI program:
SI supervisor: identifies targeted courses, hires SI leaders and supervises them. SI supervisor also prepares evaluation reports to measure the success of the program.
Class instructor who teaches one of the identified difficult courses. SI is only offered if the instructor welcomes it.
SI leader: Students or learning center staff members who are competent in the difficult course. SI leaders are trained in proactive learning and study strategies and operate as model students. SI leaders attend class sessions, take notes, read all assigned materials, do assigned homework, and hold out-of-class SI sessions.
participating students.
So what are the benefits of SI? Statistics show that students participating in SI earn higher mean final course grades and withdraw at a lower rate than students who do not participate. In addition, students participating in SI persist at the institution at higher rates than students who do not participate.

For more information about SI, visit the web site of the Center for Supplemental Instruction at the University of Missouri-Kansas City. The address is:

http://www.umkc.edu/cad/SI/
*~*~*~*~*~*~*~*~*


The Merriam-Webster Online Language Center: Features an online dictionary, thesaurus, and Word Games. You can also subscribe to get the Word of the Day e-mailed to you every morning.
*~*~*~*~*~*~*~*~*
Britannica.com includes the complete, updated Encyclopedia Britannica, the oldest and largest general reference in the English language. Selected articles from more than 70 of the world's top magazines--including Newsweek, Discover, and The Economist--provide additional feature and current-events coverage.
*~*~*~*~*~*~*~*~*
Quick Grammar Guide: For a short guide on using commas, semi-colons, colons, apostrophes, and more visit the Lycoming College ARC. You will find links at the bottom of their home page to guides on these subjects. The address is:
http://www.lycoming.edu/dept/arc/
*~*~*~*~*~*~*~*~*
Guide to Grammar and Writing: An excellent and extensive guide on everything you wanted to know about writing including sentence parts, punctuation rules, notorious confusables, words to avoid, capitalization, abbreviations, vocabulary builders and spelling rules. Includes examples and quizzes to help you master the different subjects.
http://webster.commnet.edu/HP/pages/darling/grammar.htm
The above site is brought to you by Capital Community College, Hartford, CT. CCTC also offers a Guide For Writing Research Papers based on APA style, and a Guide for Writing Research Papers based on MLA documentation.
*~*~*~*~*~*~*~*~*
MLA Official Site: The Modern Language Association web site has a useful FAQ section that answers questions such as: how many spaces should I leave after a period and why use brackets around URLs. The site has other information on MLA publications, annual conference, and history.
*~*~*~*~*~*~*~*~*

EDTECH
Have a problem with your sound card? Need to learn how to create your own web pages? or perhaps you need a recommendation on a digital camera or a new projector? Check out EDTECH, a moderated discussion list (listserv) created to bring together people in the field of educational technology to share ideas and information.
Founded in February of 1989, EDTECH has hosted a lively, ongoing discussion among leaders in the field on all aspects of the problems and triumphs associated with merging technology and education.
EDTECH discussion topics include:
| | |
| --- | --- |
| | problems in using educational technology and how to solve them, |
| | information about course offerings and edtech graduate program requirements at various schools. |
| | notable educational hardware and software, as well as junk one should avoid. |
| | conferences and events related to educational technology. |
| | current dissertations and research projects in educational technology. |
To view EDTECH archives, and for subscription information, visit this web page:
http://www2.h-net.msu.edu/~edweb/
*~*~*~*~*~*~*~*~*

The Writing Center Journal (WCJ)
The Writing Center Journal, edited by Al DeCiccio from Wheelock College and Joan Mullin from the University of Toledo, offers in its two issues per year articles on writing center theory and research. The two issues are usually published January and July and go to about 1,000 readers. Readership includes writing centers workers from grade school through the university, those involved in running writing programs or writing across the curriculum programs, teachers, compositionists, and literary theorists.
The cost for a subscription is $10 per year in the US. $15 per year Canada and Overseas. Back issues are $5 each.
WCJ accepts manuscripts that research and interrogate theories, practices, and administration of writing centers and writing center work, including outreach, writing across the curriculum, and educational reform. Manuscripts should be between 4,000 and 8,000 words. Submission and subscription information is available on the NWCA site:
http://departments.colgate.edu/diw/NWCA/Journals.html
For more info, email Al DeCiccio at adeciccio@wheelock.edu
*~*~*~*~*~*~*~*~*

InoculateIT Personal Edition
InoculateIT Personal Edition (IPE) is complete virus protection software for Windows 98/95 PCs, Windows NT Workstation and Windows 2000 Professional. IPE is certified by the International Computer Security Association - an independent third party tester of virus softwarse. InoculateIT PE automatically detects and cleans conventional file and boot sector viruses as well as macro viruses that infect Office 95, Office 98, and Office 2000 Word documents, Excel spreadsheets, PowerPoint files, and Access databases. It provides excellent protection against Internet and email-borne viruses, protecting your PC from infected files downloaded from web sites around the world, and from infected attachments sent to you via email.
Amazingly, Computer Associates (CA), the developer of IPE, is offering it for FREE as a service for PC users. In addition to free virus protection, CA also will provide free signature updates to ensure that your PC will be resistant to future viruses.
To download your copy of InoculateIT, visit its web site at:
*~*~*~*~*~*~*~*~*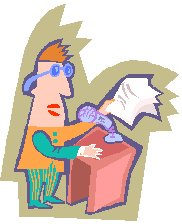 Noel-Levitz National Conference on Student Retention
July 12-15, 2000
Washington, DC.
This year the conference offers more than 100 workshops in five tracks. Identify the latest strategies for retention success, and review successful practices for recruitment and financial aid.
http://www.noellevitz.com/wkshp/conf/ncsr2000/index.html
*~*~*~*~*~*~*~*~*
TRIO Annual Conference
September 17-20, 2000
Washington, DC
The 19th Annual Conference of The Council for Opportunity in Education will be held in the Hilton Washington and Towers September 17-20. For more info visit the conference web site at:
http://www.trioprograms.org/council/mas_cf_00ac.html

*~*~*~*~*~*~*~*~*
NCLCA Fifteenth Annual Conference
October 4-6, 2000
Minneapolis, Minnesota
The National College Learning Center Association (NCLCA), founded in 1985, is a
professional organization dedicated to promoting excellence among learning assistance professionals. The association has membership throughout the United States and Canada, and welcomes anyone interested in assisting college and university students along the road to academic success.
The Featured Speakers of this year's conference, "Guiding Success: Learning Center Strategies for a New Age", are Martha Casazza & Sharon Silverman.
For more information browse this web site:
http://www.eiu.edu/~lrnasst/nclca/
*~*~*~*~*~*~*~*~*
NACADA National Conference
October 5-8, 2000
Orlando, Florida
The theme of the 24th national conference of the National Academic Advising Association (NACADA) is "Advising in the 21st Century: radition, Innovation, and Vision". Keynote speakers are Dr. Susan Komives and Dr. Wes Habley. For detailed information visit the conference web site at:
http://www.ksu.edu/nacada/Confs/links.htm
*~*~*~*~*~*~*~*~*
National Conference on Retaining Students of Color: A Higher Education Initiative
October 26-28, 2000
Charlotte, NC
This conference will take place in the Hilton Charlotte University Place, Charlotte, North Carolina. For more information, contact Mike Thomas at 313-845-9690.
*~*~*~*~*~*~*~*~*
NWCA 5th National Conference
November 2-4, 2000
Baltimore, MD
The National Writing Centers Association (NWCA) conferenceís goal is to provide a setting where all those who work in writing centers can exchange ideas and information. For more information visit the conference web site at:
http://www.english.udel.edu/wc/mawca/nwcacon.html
*~*~*~*~*~*~*~*~*
CRLA 33rd Annual Conference
November 8-11, 20000
Reno, Nevada
The College Reading and Learning Association (CRLA) conference, "Research, Practice, Reflection for a new generation" key note speaker is Gary Soto. Luncheon Speaker-Robert Sherfield.
http://www.crla.net/2000_Conference.htm

*~*~*~*~*~*~*~*~*

Start programs each time Windows starts
If you use an application often, you can have Windows open it up automatically each time you start your computer. For example, you can have Windows open up your email program and word processor automatically each time you start your computer. Here are the steps on how to do this (taken from Windows Help):

Click Start, point to Settings, and then click Taskbar & Start Menu.

Click the Start Menu Programs tab.

Click Add, and then click Browse.

Locate the program you want to start, and then click it.

Click Next, and then double-click the StartUp folder.

Type the name that you want to see on the StartUp menu, and then click Finish.

If Windows prompts you to choose an icon, click one, and then click Finish.
*~*~*~*~*~*~*~*~*
Disable Start up programs temporarily
The above tip shows you how to make Windows start programs each time you start your computer. But what if you don't want these programs to start during a certain boot-up. For example, if you are troubleshooting your PC or if you want to do something quick and don't want to wait for these applications to be opened. To by-pass the programs in the Startup folder, all you have to do is wait until you see the Windows logo on screen, then press and hold the Shift key until Windows finishes loading. Windows will not open the applications in the Startup folder.
*~*~*~*~*~*~*~*~*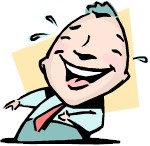 A teacher forwarded this list of comments from test papers, essays, etc., submitted to science and health teachers by elementary, junior high, high school, and college students. As she noted, "It is truly astonishing what weird science our young scholars can create under the pressures of time and grades."


| | |
| --- | --- |
| | "H2O is hot water, and CO2 is cold water." |
| | "To collect fumes of sulphur, hold a deacon over a flame in a test tube." |
| | "When you smell an oderless gas, it is probably carbon monoxide." |
| | "Water is composed of two gins, Oxygin and Hydrogin. Oxygin is pure gin. Hydrogin is gin and water." |
| | "Three kinds of blood vessels are arteries, vanes, and caterpillars." |
| | "Blood flows down one leg and up the other." |
| | "Respiration is composed of two acts, first inspiration, and then expectoration." |
| | "Artifical insemination is when the farmer does it to the cow instead of the bull." |
| | "Dew is formed on leaves when the sun shines down on them and makes them perspire." |
| | "A super saturated solution is one that holds more than it can hold." |
| | "Mushrooms always grow in damp places and so they look like umbrellas." |
| | "The pistol of a flower is its only protections agenst insects." |
| | "A permanent set of teeth consists of eight canines, eight cuspids, two molars, and eight cuspidors." |
| | "A fossil is an extinct animal. The older it is, the more extinct it is." |
| | "Equator: A managerie lion running around the Earth through Africa." |
| | "Germinate: To become a naturalized German." |
| | "Liter: A nest of young puppies." |
| | "Magnet: Something you find crawling all over a dead cat." |
| | "Momentum: What you give a person when they are going away." |
| | "Planet: A body of Earth surrounded by sky." |
| | "Rhubarb: A kind of celery gone bloodshot." |
| | "Vacuum: A large, empty space where the pope lives." |
| | "Before giving a blood transfusion, find out if the blood is affirmative or negative." |
| | "For a nosebleed: Put the nose much lower then the body until the heart stops." |
| | "For head cold: use an agonizer to spray the nose untill it drops in your throat." |
| | "To keep milk from turning sour: Keep it in the cow." |
*~*~*~*~*~*~*~*~*


"It is a great nuisance that knowledge can only be acquired by hard work."
W Somerset Maugham
*~*~*~*~*~*~*~*~*
"The only way to learn mathematics is to do mathematics."
Paul Halmos
*~*~*~*~*~*~*~*~*
"Manís mind once stretched by a new idea, never regains its original dimension."
Oliver Wendell Holmes
*~*~*~*~*~*~*~*~*
"The teacher, if indeed wise, does not bid you enter the house of their wisdom, but leads you to the threshold of your own mind."
Kahlil Gibran
*~*~*~*~*~*~*~*~*
"Your living is determined not so much by what life brings to you as by the attitude you bring to life; not so much by what happens to you as by the way your mind looks at what happens."
John Homer Miller
*~*~*~*~*~*~*~*~*
"The secret of happiness is not in doing what one likes to do, but in liking what one has to do"
Sir James M. Barrie
*~*~*~*~*~*~*~*~*
"I think I began learning long ago that those who are happiest are those who do the most for others."
Booker T. Washington
*~*~*~*~*~*~*~*~*

Get involved in The Learning Center Newsletter by:
| | |
| --- | --- |
| | Submitting articles of interest to learning assistance professionals. |
| | Nominating your favorite learning center professional for the Person of the Month corner. |
| | Informing us about conferences and other happenings. |
| | Sharing resource information with your peers through this newsletter (web sites, publications, etc.) |
Submitting your article will make you more famous and will help your colleagues worldwide! E-mail your submissions to:
newsletter@attendance-tracking.com
*~*~*~*~*~*~*~*~*


We certainly hope you find this newsletter useful and entertaining. We welcome your suggestions and improvements ideas. Also if you enjoy reading this newsletter, let us know. We would like to hear from you, so e-mail us your feedback by clicking here.
*~*~*~*~*~*~*~*~*

This newsletter is produced by Mon Nasser from Engineerica Systems, Inc. My thanks to Al DeCiccio for contributing to this issue.
*~*~*~*~*~*~*~*~*

The June issue of the Learning Center Newsletter featured:
| | |
| --- | --- |
| | Sharpen the Saw - where to go to hone your learning-assistance skills. |
| | Academic Exchange Quarterly |
| | The Radial of Learning - helping students to earn better grades. |
| | June's Person of the Month. |
| | Keeping your PC running at peak performance. |
| | Quotes by Mark Twain, John F. Kennedy, Theodore Roosevelt, and others. |
To read the June issue, click here.
*~*~*~*~*~*~*~*~*

Subscription to The Learning Center Newsletter is free for learning centers professionals. To subscribe simply fill-in the quick subscription form at this web site:
http://www.attendance-tracking.com/learning_center_newsletter.htm
Only those who subscribe to The Learning Center Newsletter receive an e-mail notification when a new issue is released. If you wish to unsubscribe, e-mail to:
unsubscribe@attendance-tracking.com

Please tell your colleagues about this newsletter by clicking here

*~*~*~*~*~*~*~*~*