Monthly publication - August 2000 Issue

*~*~*~*~*~*~*~*~*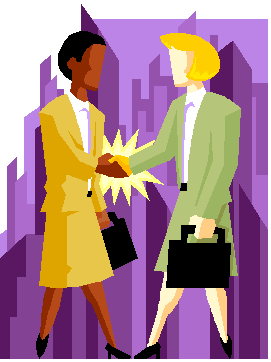 Welcome to the August issue of the Learning Center Newsletter. We have some very exciting news to share with you this issue. Frank Christ, Visiting Scholar at the University of Arizona, has volunteered to write a regular column for the LCN. In his column Frank will focus on management strategies for learning support center administrators and staff. The column is called "Management Strategies and Tips", and you can read the first article right here in this month's issue. Frank has extensive experience in the learning support arena, and I'm sure his articles will be of great benefit to everyone. For more info about Frank, check out the "Person of the Month" column in the May issue of the LCN.
Also this month, we are premiering a new logo for the LCN. Let us know how you like it.
*~*~*~*~*~*~*~*~*

By Frank L. Christ
Tip #1: Using ROI for professional conferences
.
ROI, as most managers know, is an acronym for "Return on Investment." And most learning centers make a substantial investment in registration fees, travel, per diem costs, and time when they send one or more of their staff to a professional conference, symposium, or institute. Today, many administrators are asking how justifiable are these expenditures unless they result in a visibly more efficient and effective learning center? Since too often, there is little or no feedback to an institution regarding new and useful ideas that conference participants are exposed to, ROI can be achieved if one or more of the following actions are implemented upon the return of participants from professional meetings:
| | |
| --- | --- |
| | Schedule a debriefing meeting with participants at which they submit a formal report detailing the usefulness of the conference 1) to the participant, 2) to the center, 3) implications for the campus, and 4) a list of 3 to 5 recommended next steps that the center can consider as a result of conference information. |
| | Next, schedule a staff briefing with an agenda that includes conference participants sharing this report with center staff colleagues |
| | Send a copy of the report to an appropriate campus administrator along with a request for a meeting to discuss its implications. |
Maintain a file of all conferences that staff has attended along with their reports and include these reports in your annual report.
*~*~*~*~*~*~*~*~*
Tip #2:

Maintain a Learning Center Scrapbook.
Using a 14 " x 21 inch scrapbook that you can purchase at most office supply stores, you can build an archival record, week-by-week and semester-by-semester, of any printed matter that mentions your center, its programs, its staff. Items include dated clippings of all printed news releases, brochures, flyers, campus catalogue pages, bookmarks -- any item that mentions your center. For you, your staff, campus colleagues and administrators, and visiting VIP's, this scrapbook can be proof of your visibility and value to the campus and academic community.
*~*~*~*~*~*~*~*~*

Sponsored by the
Winter Institutes
for Learning Support Center Directors and Staff, awards will be made for the three best learning center web sites. Sites will be judged by a five person panel that includes a student, a faculty member, a learning center administrator, an ex-director of a learning center, and a non learning center web master. The judging criteria will be available on
LSCHE
, the Learning Support Centers in Higher Education web site. All USA College and University Learning Center web sites are eligible for the awards.
Learning Center Directors can submit their site for the award competition by emailing Frank L. Christ at flchris@primenet.com. Indicate the site name, its URL, your name, position, institution, and return email address. Final date for submission of your web site is October 16, 2000. Site judging will occur between November 4 and December 16, 2000 with winners to be announced at the Winter Institute banquet on January 6, 2001 in Phoenix.
Winners will receive an award plaque, a prize donated by a publisher, and the right to place a specially designed award icon on their learning center home page. In addition, a letter will be sent to the award winner's president or other designated senior administrator. Announcement of the award winning sites will also be sent to learning center and Internet related newsletters and journals.
Announcements, updates, and results of the web site contest will be posted to the LRNASST listserv and will be archived on the Learning Support Centers in Higher Education web site: http://www.pvc.maricopa.edu/~lsche/
*~*~*~*~*~*~*~*~*

Study Guides and Strategies
ISS-Learning Center, University of St. Thomas, Minnesota
This web site has two parts:
1) Study Guides and Strategies section prepared by the ISS. Includes sections on Preparing to learn, Participating in Classrooms, Studying, Reading Skills, Preparing for Tests, Taking Tests, Writing Skills, Writing Essays, and Math Testing.
2) An large assortments of links to related learning sites including sites on Learning Styles, learning and study skills, 200+ language dictionary, Foreign Languages for Travelers, Internet Translator, AllExperts (volunteer experts to answer your questions), Classrooms of the Future, and more.
One of the nice features about this site is that it is translated to twelve languages, including Arabic, French, Russian, and Chinese. The site was created by Joe Landsberger, supervisor of the ISS/Learning Center. To visit, click on this link:
http://www.iss.stthomas.edu/studyguides
*~*~*~*~*~*~*~*~*

Microsoft is giving away 50 copies a day of a limited-edition version of Windows ME before it's available in stores. Windows ME (Millennium Edition) is the successor to Windows 98.

In addition, you could win a Grand Prize, a VIP trip to visit the "Digital Home of the Future" at Microsoft and a digital camera to capture your visit.
To enter the sweepstakes, simply fill-in the entry form, and don't forget to UNCHECK the two checkboxes at the bottom of the entry form, unless of course you want to get email from Microsoft and others! You can enter once everyday until August 30, 2000.
Visit the following site to enter, and don't forget to let us know if you win :)

iMarkup
iMarup is an add-on to MS Explorere that allows you to highlight and underline text, hand draw, and add Sticky Notes on your web pages. All your customizations and notations are remembered the next time you open the same page. You can even E-mail or print the web page with your notes and markups. Email recipients will need to install a free plug-in to view the markings.
iMarkup requires Microsoft Internet Explorer 4 or higher, and runs on Windows 95/98 or NT/2000. You can try it free for 30 days. Registration fee is $39.95. For more info or to download, visit this web site:

http://www.imarkup.com/
*~*~*~*~*~*~*~*~*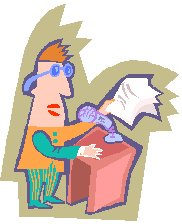 TRIO Annual Conference
September 17-20, 2000
Washington, DC
The 19th Annual Conference of The Council for Opportunity in Education will be held in the Hilton Washington and Towers September 17-20. For more info visit the conference web site at:
http://www.trioprograms.org/council/mas_cf_00ac.html

*~*~*~*~*~*~*~*~*
NCLCA Fifteenth Annual Conference
October 4-6, 2000
Minneapolis, Minnesota
The National College Learning Center Association (NCLCA), founded in 1985, is a
professional organization dedicated to promoting excellence among learning assistance professionals. The association has membership throughout the United States and Canada, and welcomes anyone interested in assisting college and university students along the road to academic success.
The Featured Speakers of this year's conference, "Guiding Success: Learning Center Strategies for a New Age", are Martha Casazza & Sharon Silverman.
For more information browse this web site:
http://www.eiu.edu/~lrnasst/nclca/
*~*~*~*~*~*~*~*~*
NACADA National Conference
October 5-8, 2000
Orlando, Florida
The theme of the 24th national conference of the National Academic Advising Association (NACADA) is "Advising in the 21st Century: radition, Innovation, and Vision". Keynote speakers are Dr. Susan Komives and Dr. Wes Habley. For detailed information visit the conference web site at:
http://www.ksu.edu/nacada/Confs/links.htm
*~*~*~*~*~*~*~*~*
National Conference on Retaining Students of Color: A Higher Education Initiative
October 26-28, 2000
Charlotte, NC
This conference will take place in the Hilton Charlotte University Place, Charlotte, North Carolina. For more information, contact Mike Thomas at 313-845-9690.
*~*~*~*~*~*~*~*~*
NWCA 5th National Conference
November 2-4, 2000
Baltimore, MD
The National Writing Centers Association (NWCA) conference's goal is to provide a setting where all those who work in writing centers can exchange ideas and information. For more information visit the conference web site at:
http://www.english.udel.edu/wc/mawca/nwcacon.html
*~*~*~*~*~*~*~*~*
CRLA 33rd Annual Conference
November 8-11, 20000
Reno, Nevada
The College Reading and Learning Association (CRLA) conference, "Research, Practice, Reflection for a new generation" key note speaker is Gary Soto. Luncheon Speaker-Robert Sherfield.
http://www.crla.net/2000_Conference.htm

*~*~*~*~*~*~*~*~*

Email Attachments
There are several ways to include a file with your email message:

1) [Slow] By using the email program menu command. For example, in MS Outlook, select Insert-File, and then select the file via the browse window. In Netscape Messenger, select File-Attach-File, and then select via the browse window.

2) [Fast] By using the "Attach" button on the tool bar. The button has an image of a paper clip on both Outlook and Messenger.

3) [Fast and neat] Via drag and drop. Minimize your message window, then drag the file (from your windows desktop or from a Windows Explorer Window) and hold the mouse pointer for a couple of seconds over the minimized message button in the Windows Task Bar. The email program will open, and you will be able to simply drop the file inside. Windows tells you where you can drop the file by showing a plus "+" sign in the mouse pointer when it is over the appropriate area. In Outlook, you drop the file into the message area, while in Messenger, you drop it in the message header area. Note that you can use this technique to drag and drop more than one file at the same time.
*~*~*~*~*~*~*~*
Accessing the Device Manager
There are several ways to access Windows Device Manager:
[Slow]: From the Windows Start button, click on "Settings" then "Control Panel". In the Control Panel, double click on the "System" icon, then click the Device Manager tab.

[Faster]: Hold down the Alt key as you double-click "My Computer" folder to the desktop, then click the Device Manager tab.

[Very fast via Windows Shortcut]: Create a shortcut to the Device Manager. Right click on the desktop and select New, then Shortcut. In the " Command Line" text box type the following line (or copy it):

C:\WINDOWS\CONTROL.EXE Sysdm.cpl, System,1

Click on Next then give the shortcut a name such as "Device Manager" and click on "Finish". Now all you have to do is double click on this shortcut and you're there.


[Fast via Keyboard shortcut]: Hold down the "Windows icon" key and press the "Pause/Break" button on your keyboard, and click on the Device Manager tab.
*~*~*~*~*~*~*~*~*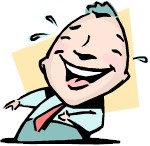 The following is a partial list of actual written excuses given to teachers in the Albuquerque public school system by parents of students:

| | |
| --- | --- |
| | Dear School: Please excuse John from being absent on Jan. 28, 29, 30, 31, 32, and also 33. |
| | Please excuse Dianne from being absent yesterday. She was in bed with gramps. |
| | Please excuse Johnnie for being. It was his father's fault. |
| | Chris will not be in school because he has an acre in his side. |
| | John has been absent because he had two teeth taken off his face. |
| | Excuse Gloria. She has been under the doctor. |
| | Lillie was absent from school yesterday because she had a going over. |
| | My son is under the doctor's care and should not take fizical ed. Please execute him. |
| | Carlos was absent yesterday because he was playing football. He was hit in the growing part. |
| | My daughter was absent yesterday because she was tired. She spent this weekend with the Marines. |
| | Please excuse Joyce from P.E. for a few days. Yesterday she fell off a tree and misplaced her hip. |
| | Please excuse Ray Friday from school. He has very loose vowels. |
| | Maryann was absent Dec. 11-16, because she had a fever, sore throat, headache, and upset stomach. Her sister was also sick, fever and sore throat, her brother had a low-grade fever. There must be the flu going around, her father even got hot last night. |
| | Please excuse Blanche from jim today. She is administrating. |
| | George was absent yesterday because he had a stomach. |
| | Ralph was absent yesterday because he had a sore trout. |
| | Please excuse Sara for being absent. She was sick and I had her shot. |
| | Please excuse Lupe. She is having problems with her ovals. |
*~*~*~*~*~*~*~*~*


"Work like you don't need the money. Love like you've never been hurt. Dance like nobody is watching."
Mark Twain
*~*~*~*~*~*~*~*~*
"I will prepare and some day my chance will come."
Abraham Lincoln
*~*~*~*~*~*~*~*~*
"Through perseverance many people win success out of what seemed destined to be certain failure."
Benjamin Disraeli
*~*~*~*~*~*~*~*~*
"You may be disappointed if you fail, but you are doomed if you don't try."
Beverly Sills
*~*~*~*~*~*~*~*~*
"The challenge of leadership is to be strong, but not rude; be kind, but not weak; be bold, but not a bully; be thoughtful, but not lazy; be humble, but not timid; be proud, but not arrogant; have humor, but without folly."
Jim Rohn
*~*~*~*~*~*~*~*~*
"The next best thing to knowing something is knowing where to find it."
Samuel Johnson
*~*~*~*~*~*~*~*~*
"Universities are full of knowledge; the freshmen bring a little in and the seniors take none away, and knowledge accumulates."
Abbott Lowell
*~*~*~*~*~*~*~*~*

Get involved in the learning-assistance community via The Learning Center Newsletter by:
| | |
| --- | --- |
| | Submitting articles of interest to learning-assistance professionals. |
| | Nominating your favorite learning center professional for the Person of the Month corner. |
| | Informing us about conferences and other happenings. |
| | Sharing resource information with your peers through this newsletter (web sites, publications, etc.) |
Submitting your article will make you more famous and will help your colleagues worldwide! E-mail your submissions to:
newsletter@attendance-tracking.com
*~*~*~*~*~*~*~*~*


We certainly hope you find this newsletter useful and entertaining. We welcome your suggestions and improvements ideas. Also if you enjoy reading this newsletter, let us know. We would like to hear from you, so e-mail us your feedback by clicking here.
*~*~*~*~*~*~*~*~*

This newsletter is produced by Mon Nasser from Engineerica Systems, Inc. My thanks to Frank Christ for heavily contributing to this issue.
*~*~*~*~*~*~*~*~*

The July issue of the Learning Center Newsletter featured:
| | |
| --- | --- |
| | Supplemental Instruction, a quick look. |
| | Writing Resources on the Net, including online dictionary, encyclopedia, and Grammar Guide. |
| | EDTECH, a listserv offering help on educational technology. |
| | The Writing Center Journal. |
| | Free virus protection software from Computer Associates. |
| | How to automatically start applications each time Windows starts, or not! |
| | Quotes by Kahlil Gibran, Booker T. Washington, Oliver W. Holmes, and others. |
To view the July issue, click here.
*~*~*~*~*~*~*~*~*

Subscription to The Learning Center Newsletter is free for learning centers professionals. To subscribe simply fill-in the quick subscription form at this web site:
http://www.attendance-tracking.com/learning_center_newsletter.htm
Only those who subscribe to The Learning Center Newsletter receive an e-mail notification when a new issue is released. If you wish to unsubscribe, e-mail to:
unsubscribe@attendance-tracking.com

Please tell your colleagues about this newsletter by clicking here

*~*~*~*~*~*~*~*~*